Click on banner for 25% discount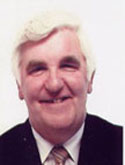 What is a Business Solution Business?
My company, North East Business Services, is a business solution business and its mission is very simple "To help small and medium-sized businesses throughout the North East of England increase their number of customers and reduce advertising costs to win those customers". I have helped businesses increase profits by lowering costs for a very long time, well over 30 years anyway.
Why a business solution business?
Many small to medium-sized businesses believed that the only way they could compete with their large businesses competitors was by having an Internet presence through a WEB Site. This has led to an unprecedented growth in the number of web sites related to businesses appearing on the Internet, most of which do nothing to help the business that paid for them, most designed by design companies who were not a business solution business
Certainly the Internet has changed over the last 10 years, I remember my first attempts at getting online over 25 years ago, in fact I shudder today when I recall my first WEB Site I was certainly not demonstrating a business solution business, unfortunately I look around the WEB today and see the same sort of sites that I put up all those years ago. This is not the fault of the business owner as they are trying to do what they do best that is running their own business whatever it may be, while having web sites designed by people who do not work a business solution business. If you have a WEB site for your business ask yourself,"Are you satisfied with the amount of business it brings to your door". Even, usually do you know how much business it brings — if any!
People used to think that the Internet could only be truly utilised by major organisations who could afford to throw large amounts of money into design etc, without concern about using a business solution business. Do you remember the dot.com collapse brought on by reckless people throwing money at dot.com companies who had no plan to realise profits and far from being a business solution business, this was never going to be a viable business model but it was the 'IN THING'. Trouble was the internet had not grown enough to accommodate such large amounts of advertising and huge spending, it all fell apart and it seemed that even big businesses would struggle on the Internet. WEBsite solutions if carried out incorrectly cost more than the normal cost of advertising as the ROI is very small. If I may say that is where a business solution business comes in to help reduce costs and increase profits.
Your business solution business and website solutions
Over the last few years things have changed dramatically, not only has technology improved but also the way people now use the Internet is the driving force instead of Big businesses. It is now time for a new Internet generation to flourish, that of the small to medium-sized business no matter what product or service they offer, as long as they honour that they are a business solution business.
Today, almost every one of your customers is familiar with search engines and how they aid the experience of Internet browsing, they have a problem and need the services of a business solution business to help them solve it. This means that not only the household names can capture their attention, for, as long as you have a strong correctly optimised web presence, with the aid of a business solution business, someone is going to find your business alongside the household named businesses. Moreover, more and more people are looking on-line to find local businesses who are rea a real business solution business that can satisfy their needs, there is a clear potential to increase your business prospects using website solutions, which is why you should have an Internet presence.
There are many ways in which you can make your presence felt, as a business solution business, to increase your visibility and a myriad of potential customers out there who want to find your product or service, and the Internet is the best way for them to find you, trouble is they seldom go past page two of Google or which ever search engine they are using.
Every day there are more and more people experiencing local searching through their browsers and they are not all Geeks, students or even the younger generation, they are just like every other customer who has used your product or service and perhaps it is time now for you to ask a business solution business to help you reach out to these potential new customers.
On average over 90% of your business comes from people who live within 25 miles of you and a recent survey showed that over 85% of your business on average comes from people who live within 5 miles of your business. That same survey showed that 38% of the people who find a local business on-line contact the business by telephone and over 46% actually visit the business because of finding the business on the Internet.
Surveys show that the cost of advertising through newspapers, magazines and yellow pages is not only getting more expensive they are also becoming less effective, and calculating your ROI (Return on Investment) can be difficult.A few years ago, at the 2007 Strategic Advertising Summit, Microsoft mogul, Bill Gates, predicted yellow pages usage would drop to near zero by the year 2012 for people under the age of 50, they are no longer a business solution business.
This is where North East Business Services, a true business solution business with its ideas for business, has been able to help a growing number of businesses by increasing their customer numbers while reducing the cost of advertising to win those customers. This is why we are able to say we are a "Business Solution Business"